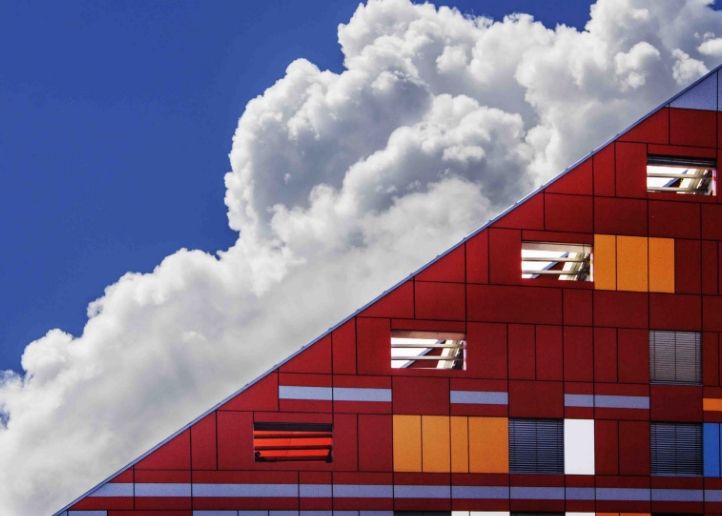 Introduction One of the most hotly discussed topics in technology today is cloud computing. Its cloud-based services have been widely implemented across industries today, providing a cost-effective, scalable solution and delivering modern business capabilities to firms of all sizes.
Cloud-based technology continues to be at the forefront of unparalleled technological innovation and is redefining modern-day business. In the early stages of the COVID-19 pandemic, companies worldwide adopted remote-working methods for their workforce and continued administering a wide array of digital technologies throughout their operations.
Cloud computing became a market-leading technological paradigm for delivering IT and business solutions to firms of all sizes. The rise of the cloud computing era is a clear indicator of technological progress, but what exactly is cloud computing? This blog article dives into cloud computing and explains the leading cloud technologies in 2023.
What is Cloud Computing?
Cloud computing is the delivery of hosted software, storage and computing services over the Internet in a way that makes them accessible and manageable by remote clients. It provides scalability, portability, on-demand availability, low cost, and all these benefits through a software as a service (SaaS) model.
Cloud computing is a set of industry-specific technologies that deploy and manage applications. Cloud computing models are based on the ability to share resources among entities, such as companies and consumers.
Cloud computing encompasses dedicated hardware components, software, and services accessible through the Internet. There are different types of clouds:
Private Cloud
A private cloud is a cloud infrastructure owned and operated solely by the organization it serves. It contains resources, such as computing, storage or network capacity, dedicated to said organization.
Public cloud
A public cloud is a type of cloud infrastructure over which the user has no control of access to the infrastructure or underlying hardware. Users can access from various locations but cannot control their network security and data privacy requirements.
Hybrid cloud
A hybrid cloud is a mixture of the two architectures. It offers a blend of public and private cloud computing resources to create an environment that delivers elasticity and scalability.
What are the Top Cloud Technologies in 2023?
Cloud technologies have proven highly beneficial to businesses as they deliver cost-effectiveness, flexibility, scale and mobility. Below are some of the top cloud technologies
Artificial Intelligence (AI)
The combination of processor speeds and fixed memory can burden the performance of hardware-based AI systems. However, using cloud computing to deliver AI capabilities has proven efficient, appealing and extremely valuable to many businesses. Cloud-based intelligent cognitive computing is an effective environment where machines are making an increasing number of business decisions rather than people.
Big Data and Analytics
In business intelligence, companies must rely on predictive tools to generate actionable solutions. Big data and analytics are responsible for processing large volumes of data to gain insight and make predictions to make decisions that can be mapped, visualized and monetized.
Secure Access Service Edge
A smart-access service edge provides a uniform architecture that can be used by all cloud technologies, regardless of whether they use private or public clouds. It centralizes access to cloud-based resources and provides the control points for the services, which are used for the process of creating access to systems and services.
Software as a Service (SaaS)
SaaS is one of the core models for delivering cloud computing solutions that allow users to receive software applications on-demand via internet protocols rather than on physical media. SaaS provides the flexibility to utilize software applications at the individual user level with a single interface.
Data Centre Tiers
In the cloud computing environment, data centers are separate from the end-user business solution being executed. They are responsible for delivering ultra-fast and reliable connectivity between cloud facilities and user systems that use services such as wireless networks, virtualization and storage technologies.
Platform as a Service (PaaS)
PaaS is a cloud computing environment that provides virtual environments for the execution of third-party applications. In PaaS, the underlying hardware and software are abstracted from users to provide an optimized environment for application deployment.
Network Function Virtualization (NFV)
Network function virtualization (NFV) is one of the top cloud technologies that has gained much popularity as it delivers an automated network infrastructure with modular building blocks. NFV is designed to improve business agility and service quality of new network functions.
Software Defined Networking (SDN)
SDN is a software architecture that allows businesses to create a flexible, manageable and scalable networking system. SDN can be used as a stand-alone technology or in conjunction with cloud computing to optimize the use of resources. SDNs are independent of hardware and employ software for their operation.
Internet of Things (IoT)
IoT is a concept that provides an environment where users can connect and use various wireless devices through the Internet to monitor, collect and process data such as temperature, humidity, light intensity and other environmental parameters to ensure the optimal functioning of the device. The IoT ecosystem allows businesses to integrate cloud technology on any access layer.
Machine Learning
Machine learning is a set of algorithms that are responsible for the process of improving a solution based on past decisions that have been taken. A business can use machine learning to help deliver services with predictive capabilities.
Cloud Security and Privacy
The main drivers for cloud security and privacy revolve around the level of control, accountability and liability placed on cloud providers. Examples include scaling infrastructure capacity, moving resources among locations, deploying software patches and updates promptly, and minimizing costs.
Cloud as a Service (CaaS)
A CaaS environment provides all the functions related to cloud infrastructure, software and platforms. Users can access all these resources via one interface, accessible from various locations and instances.
Edge Computing
Edge computing provides a distributed system of multiple cloud resources that can deliver trusted analytics using real-time data processing and advanced analytics techniques. Edge computing divides workloads into two categories: cloud-based and on-premises processing. Edge computing reduces latency and increases the overall performance of business applications by performing parallel processing from hard-to-reach locations.
Benefits of Cloud computing
Cloud computing's main benefits are:
High Availability: The cloud-based architecture ensures that services are available whenever needed, even if a component fails.
Centralized Management: Cloud providers are responsible for all infrastructure maintenance and management aspects. This allows users with limited IT department resources to focus on core business objectives.
Cost Reduction: The cloud-based computing model provides cost savings on computing power, storage capacity, and software upgrades and updates, as well as eliminating the need for hardware acquisition and maintenance costs.
Scalability: The cloud-based architecture allows users to add and remove resources on demand, thus eliminating the need for long-term commitments.
Data Portability: Cloud vendors usually provide their services through a web-based interface, allowing users to access their data anytime from any location. Users can also download their data in a standard or proprietary format for further analysis using third-party tools and applications.
Disaster Recovery: Cloud computing allows users to back up data in multiple locations and regions, thus ensuring that business continuity is not compromised even if there is a degradation in service performance in one place.
Infrastructure Automation: Using cloud-based solutions, users can implement facilities and processes without worrying about hardware maintenance, storage, or network connectivity.
Faster Time to Value: Cloud vendors typically provide the software applications in the required format, thus allowing businesses to invest in desired solutions that are more efficient and scalable with greater efficiency.
Strong Security: A key benefit of cloud computing is the protection it provides against malware attacks due to encryption technology and policies enforced by cloud providers on all services at all times.
Low Latency: Cloud computing allows users to access data, applications, and other resources from anywhere in the world by connecting their business network with a cloud provider's network. This significantly reduces the need for on-site storage, increases overall performance, and ensures that business applications process data faster.
Mobile resources: The cloud-based model allows users to access their applications and data via standard browsers on various devices such as notebooks, tablets or smartphones.
Security Issues with Cloud Computing
Data Security: Cloud vendors must be able to guarantee the security of the data stored in the cloud and prevent unauthorized access.
Data Reliability: Cloud users must be able to trust the data they share with providers. The biggest concern related to data reliability is information leaks, which might expose sensitive information or the contents of a data set.
Availability: Users need to ensure that their data is available and accessible when required, which can be especially important for businesses that rely on real-time data for critical decision-making.
Monitoring: The security of a cloud environment depends on a robust monitoring system that can identify any illegal access attempts or breaches in security and take appropriate action.
Privacy: Cloud users need to trust their cloud vendor and be assured that the provider protects the privacy of data being uploaded and that users cannot be identified or tracked as a result of their cloud usage.
Compliance: Cloud computing systems must comply with industry regulations, especially when dealing with sensitive information such as financial data, personally identifiable information, and intellectual property.
Technology: Cloud vendors must ensure that their network security is up-to-date with the latest technologies to prevent any potential threats from emerging.
Vendor trust: A cloud provider's reputation is essential in providing secure and reliable services. This is why it is necessary to involve the cloud provider in security assessments before deployment.
Risk assessment: Cloud vendors must perform a risk assessment and ensure that all security measures are applied as required. This will ensure all data is protected, users are identified, and there are no unauthorized access attempts to the network hosted in the cloud environment.
Testing: Cloud vendors need to test their systems and networks to identify vulnerabilities, prevent breaches and ensure that the security of the data being shared is not compromised.
Conclusion
In conclusion, cloud computing is the most prominent and integral development in information technology. This technology is projected to transform IT infrastructures and drive business performance. It has become a primary source of business applications, data storage and processing, and an efficient platform for developing new solutions, products, and services.
Cloud computing generates significant benefits for businesses, public sector organizations, and governments. However, it also creates challenges for businesses due to the complexities associated with cloud services and the potential security risks associated with such environments. More on this in another post.